Boston real Estate Powerhouse
Demetrios was studying environmental science and political science at American University, as he honed his business acumen, leading to an in-depth understanding of East Coast real estate business practices. Practicing his skills during the dot-com era of the Internet in the early nineties and through the dot-com bust, Demetrios learned to adapt quickly. 
Demetrios continues to spend large amounts of time creating efficiencies through all levels of organizational models with a mixture of technological and layman's terms. Demetrios recognizes the importance of communication and uses his ability to be both clear and concise to build confidence in and maintain lasting relationships with his clients. He inspires his peers, real estate associates, and hard working staff to never settle for less than the best. Natural leadership skills have enabled Demetrios to not only work as a business consultant and motivational speaker but also sit on the board of directors of many start-up companies. 
Demetrios Salpoglou is CEO and broker of record for Boardwalk Properties, Nextgen Realty and Jacob Realty. These three companies form New England's largest apartment leasing team in the Greater Boston area. He is more than just an impressive real estate agent; Demetrios is responsible for guiding the strategic direction of the company, business development, and day-to-day operations.
Demetrious prides himself on his professionalism; every business transaction is as important and any other. With the Realtor Code of Ethics, fairness, and honesty as his guiding principles, he not only treats buyers and sellers alike with the utmost respect, but strives to provide the best possible service to all who may need it. 
Demetrios has successfully created business strategies that allow for the Boston real estate market to be streamlined and consolidated. Self-driven and goal-oriented, he is recognized for his ability to blend enduring prospecting practices with highly innovative methods to develop business opportunities. Always looking to better his business and, in turn, himself, Demetrios is continually tweaking and tuning models to optimize on the current conditions of the market.
"Having known Demetrios for more than ten years, I can tell you his business ethics and integrity permeate all levels of his personal and professional life."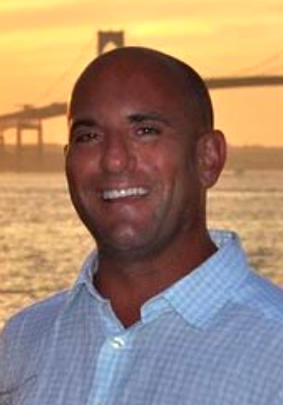 When Tech Meets Real Estate, the Results Are Exponential
https://www.inman.com/2017/07/07/how-one-real-estate-pro-takes-niche-marketing-to-a-whole-new-level/ 
https://markets.businessinsider.com/news/stocks/boston-pads-llc-hits-monumental-video-content-milestone-1028772211 
https://bostonpads.com/wbz-boston-real-estate-radio-talks-boston-pads-ceo-demetrios-salpoglou/
https://www.techtimes.com/brandspin/238396/20190205/top-5-local-sources-find-boston-apartments.htm 
https://www.americaninno.com/boston/boston-pads-a-time-and-money-saver-for-renters-and-buyers/
Join our closed list of interested entrepreneurs to get the latest update about our upcoming schedule